Construction Draw Inspection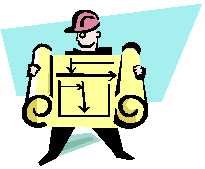 During construction, a lending institution may desire to have your builder's progress verified prior to authorizing payment for work accomplished. This "Construction Draw" inspection is to verify that what the builder said was done, was done, before he is paid for it.
Ask your bank if they are interested in this service. For a flat fee, I will verify that:
Scheduled work is in progress

You are not charged in full for items not completed

Problem areas are identified early, to save your headaches.
Note: This is NOT a home inspection. It is an inspection to ensure that work is completed prior to your contractor being paid in full for it.
All these questions will be answered, and many more. You should know exactly what condition the property is in. Whether the property is old or newly built, an inspection provides that extra insurance that is needed with commercial property.
Most banks will not make loans for commercial property unless they have been inspected. How will your investment hold up over time? What remodeling will have to be done and how can remodeling money best be spent to provide the greatest return?
I will inspect multiple unit, commercial properties, such as apartment buildings.