Commercial Inspections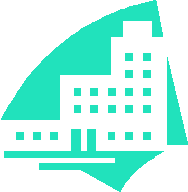 Buyers of commercial property, warehouses, stores, apartment buildings and houses of worship also need the piece of mind that comes with having the property inspected.
Is the electrical service sufficient for my equipment?

What condition is the roof in?

Do the bathrooms need fixing?

What about the plumbing?

How serious are those cracks in the outside walls?
All these questions will be answered, and many more. You should know exactly what condition the property is in. Whether the property is old or newly built, an inspection provides that extra insurance that is needed with commercial property.
Most banks will not make loans for commercial property unless they have been inspected. How will your investment hold up over time? What remodeling will have to be done and how can remodeling money best be spent to provide the greatest return?
I will inspect multiple unit, commercial properties, such as apartment buildings.